Environmental Commitment
Environmental Commitment
One of the most important things that the Bigelow family as well as everyone at the Charleston Tea Garden tries to do is make a difference. How do we do that? We do it in many ways, and it is the philosophy started by Ruth Campbell Bigelow and very much continued by the Bigelow family that has influenced us. Today it is ingrained in the culture of our company as articulated in the Bigelow Tea "Mission Statement". It is simple "do the right thing and good things will follow".
This pertains to all aspects of our business. It starts with growing the tea made in America. We at the Charleston Tea Garden are serious about protecting the environment, giving back to our community and taking care of our employees and their families...for future generations.
Here are just a few of the things we do to protect our planet and to improve our community... 
Environment                                                 
We do NOT use any pesticides (herbicides, fungicides and insecticides)!
Thanks to our custom designed irrigation system we are able to rely solely on rain and pond water to hydrate our young tea plants.  This type of water conservation is extremely beneficial to the future of our planet.
Waste (stems and fibers) from made tea is used as mulch in the tea fields.  This mulch not only helps the soil to retain water, it also inhibits weed growth, keeps the soil temperatures from becoming too hot or too cold and even protects sloping ground from soil erosion.  This type of organic mulch breaks down overtime, providing an environment that encourages the growth of earthworms and other beneficial insects.
We have installed XLERATOR® electric hand dryers in our public restrooms.  These hand dryers are a better choice for the environment.  Not only do they prevent the negative environmental impacts caused by the manufacturing and disposal of paper, they also use 80% less energy than any other conventional hand dryer.
Employee Commitment
We have incorporated annual "Green Goals" into employee and department goals to ensure green initiatives are a company-wide priority.
"Weekly Green Tips" are posted throughout the office to inspire employees to implement such things as recycling and energy conservation in their personal lives.
Employees are encouraged to use both sides of paper in the printers and copy machines throughout the facility.
Tracking department paper use on monthly basis helps us continue to reduce unnecessary paper copying.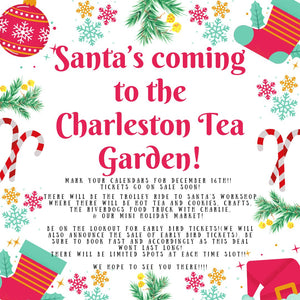 Join Us for a Jolly Good Time!
Join us for a Trolley ride to Santa's Workshop where there will be crafts, cookies, a mini holiday market and much more!
Learn more